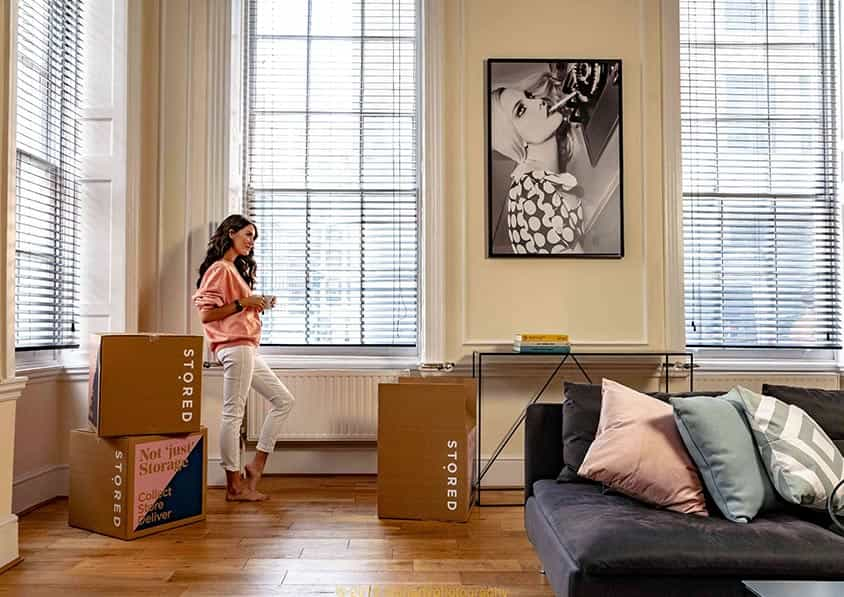 STORED Self Storage Reading: The Only Way to Go
STORED's self storage Reading solutions are highly bespoke and tailor-made to complement your unique needs. We always follow your instructions down to a T, exhibit unwavering professionalism and never cut corners.
Rest assured, there are zero cookie-cutter strategies at play. Every client is unique, which is to say our approach to serving you is equally diverse in might. You're stressed about managing your move, but when we're in your corner, you don't have to be.
Our client experiences are enriched with key qualities that eliminate the possibility of mishandling. Your belongings mean a lot to you! And regardless of whether the value is sentimental or monetary, we exercise all precautions to ensure there is no damage to your stuff.
Plus, we don't discriminate. Whether you book the smallest unit for residential items or business storage units for inventory, the quality of service remains the same. Moving into a new area or running a business is no easy feat, and we get that.
You should be able to enjoy these moments of transition without worrying about the safety or location of your belongings. With STORED experts, you get a customer-oriented service that always puts you at an advantage.
Needless to say, we're anything but traditional, which is why you shouldn't expect anything less than the best. Our mission is to facilitate the client in all possible ways.
Safe and secure storage
Are you thinking about putting your stuff in a storage unit but worried about what if bad something happens to it there? As our valued client, you can rest easy knowing that STORED keeps your items safe through a myriad of foolproof security measures.
We're ready to bet that your belongings will be safer with us than at your own house! Not only are our state-of-the-art units tangibly impenetrable but they are also protected by highly experienced security guards.
We're always one step ahead of any possible threats in the external environment, which is why we never leave anything to chance. Thus, our purpose-built storage facilities flaunt heavy-duty locks on each individual unit.
This is topped off with round-the-clock CCTV recordings that keep a digital eye on intruders and prevent break-ins altogether. But that's not all. STORED does not extend access to anyone outside its authorized circle of official personnel.
Our facility is only open to those in charge of keeping it safe, and not even clients are allowed entry. The last thing we'd want is for something to happen to your stuff! This is exactly why access is largely restricted.
Hassle-free returns
You are bound to need your belongings back at one point or the other. When the time does arise, we'll keep it as simple as can be. Whether you want us to return everything at once or in parts, just let us know.
Our 2-man team will transport the items back to your designated location according to the conditions and schedule preset by you. Rest assured, this process does not involve much more than a call or email from your end.
Essential packing materials
Packing is an unavoidable part of the whole removals process. Even if you're stowing away a few things at our facility, you'll need to wrap it up, or put it in a cardboard box, at least. When you hire STORED, there's no need for you to buy all the packing material yourself.
Our self storage Reading service is all-inclusive, so why would we leave the most frustrating aspect of your move? You can simply put in a request for the desired materials on our website. From tape to packing beads, we'll bring it all to you on the date of the removal.
This way, you'll be guaranteed premium quality materials that keep your belongings safe regardless of the harsh speed breakers out there!
Stackable moving crates
While you can put lightweight items into a cardboard box, it's not that easy with heavier ones. That's where our 80-litre crates come in to save the day. They protect both fragile and robust objects from damage.
Built with sturdy material that ensures the crate doesn't collapse, you can rely on effective management of your stuff till the very last moment. However, buying crates yourself is expensive and a needless expense. Why should you pay for something you won't even need later?
Our stackable crates are rentable - we only charge you for the time they're used and nothing beyond.
Dis-assembly and Re-assembly
What's the point of investing in a storage company if it can't even help you at every step of your journey? Disassembling larger items such as furniture not only breaks the back but also takes hours of the day.
Simply put, this is something you should leave to the professionals instead. At STORED, we help you disassemble and reassemble during pick-ups and returns.