Storage in West London,
Storage West London, N1, London
Affordable storage, customised for you. (N1)
Sorry, We are not available in your area.
Fill out the form and we'll contact you within one business day with a proposed solution. Fill out the form.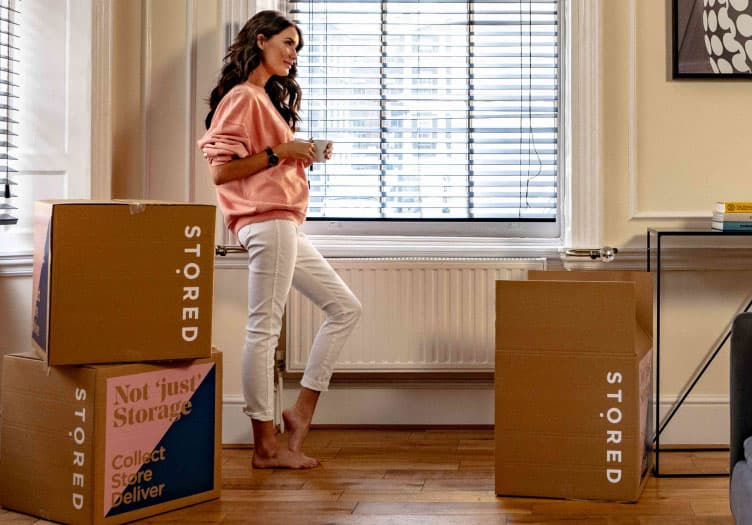 Storage West London with STORED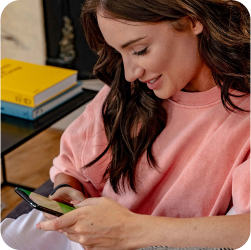 Easy Booking
Book your free collection in seconds and get access to your STORED account to keep track of your bookings, items and invoices.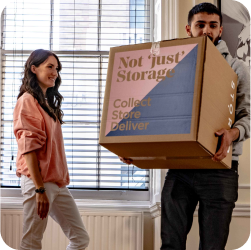 Hassle-Free Pick-Ups and Returns
Our 2-man team will arrive at your address on your selected time-slot to collect and load all your items.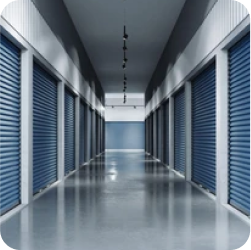 Secure & Reliable Storage
We store your items in all purpose-built storage facilities with 24/7 CCTV and dual security locks on all doors.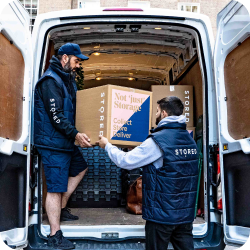 Hassle-Free Returns
Need some or all of your items back? Book a partial or full return from your account to any address in West London
STORED services include:
Pick-up from
your home or office
Return straight to your door
Online inventory
Rental of 80L storage crates and packing materials
Flexible pick-up slots
£500 standard liability
5 star service & support
Price guarantee vs self-storage
SAVE MORE
with 10% off every month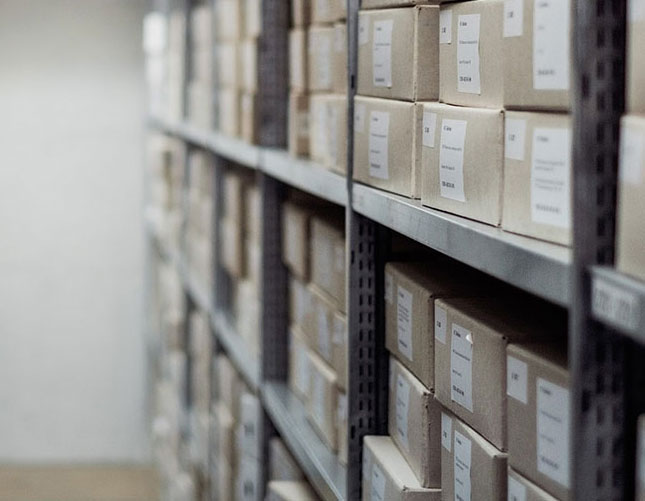 Secure Storage Facility in West London
STORED is a one-of-a-kind storage provider with a hassle-free storage service. Our storage facility is safe and secure, equipped with state-of-the-art security and protection. Once you store your belongings with us, you can be worry-free regarding the safety of your stuff.
STORED is an affordable storage West London option. We offer a door-to-door service that enables you to store your stuff without any stress. Our stress-free storage model allows you to store all your stuff in a seamless process. Our professional team arrives at your given address and takes care of everything from thereon.
You can book STORED by filling in a quick form on our website or give us a call at 020 3637 1234. Our storage consultant will help you in selecting a compatible storage unit for you. We offer flexible storage solutions for everyone. Our storage sizes start from a compact 12sqft and go all the way up to 400sqft for people looking for commercial storage options.
Do you want to rent a storage unit but hold it back due to security concerns? STORED has the safest storage facility in London. Our purpose-built storage facilities have strict security parameters in accordance with the national law of protection.
If you still have some concerns, we offer a £500 insurance liability cover for all our tenants. This insurance cover will give you peace of mind that your valuables are protected at all costs. No matter what storage size you choose, our standard insurance cover remains the same for everyone.
Price Comparisons
Finding storage can be a painful and stressful experience, but not when you choose STORED.
We've had a look at how storage companies operate, then chucked their blueprint in the bin.
Instead of sticking with a system that doesn't work, we've improved every aspect of the storage experience.
(Price for 15 sq ft unit)
Collection & Return
Packing Service
Online Inventory
Sell Packing Materials
Why not store with us
STORED makes sure you have a hassle-free storage experience. Why chose a self-storage facility and take on all the stress of packing, transporting, and organizing when we can do everything for. We offer an all-inclusive storage solution, perfect for people who are short on time or look for ease and comfort.
We offer unbeatable low-price, you can compare our prices with all the major storage providers, and guess what? Our prices are guaranteed low. Our final price quote includes the price of van rentals, two-person team, and transportation. Booking us is extremely easy too! You can give us a call at 020 3637 1234 or leave us a message at info@bystored.com and our representative will call you right back.
*Prices updated on 1st December 2023 are based upon 6-month storage, including promotional discounts and new customer offers. These prices are for storage within the West London area, Central London.
**Competitor prices do not include van/vehicle hire, insurance, packing materials, or other associated costs. Stored prices include London zone 1-3 collection, storage, packing boxes, and £500 standard liability cover.
FEATURED IN
FEATURED IN