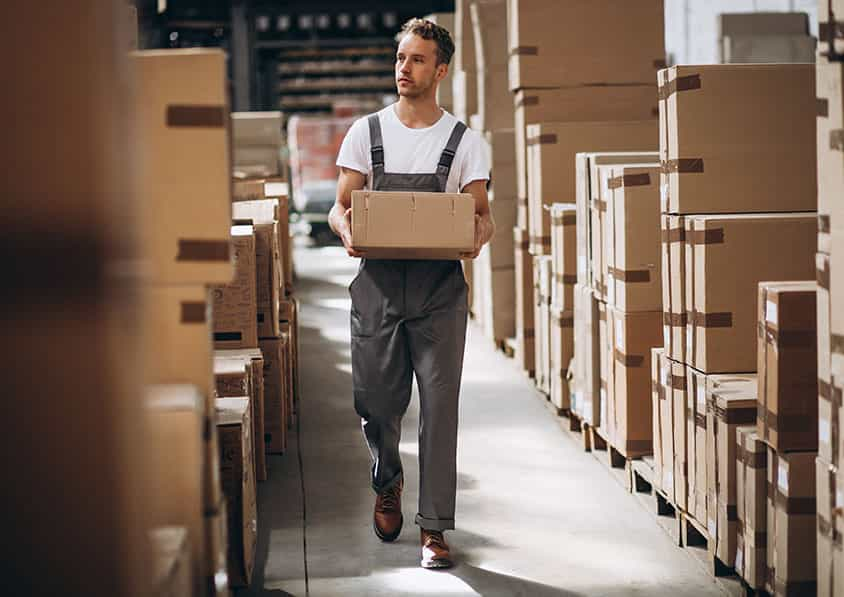 Free Collection and More Makes Us Better than Self Storage Portsmouth
Just like ice cream on a hot summer day, finding a great storage solution is completely refreshing, relieving, and adds that necessary oomph to life!
No need to keep eyeing those boxes of extra stuff pushed in the corner of your house or pulling at your hair when thinking of the overflowing business inventory.
We give you a no hassle no stress, we-handle-it-all solution by giving you access to our amazing storage Portsmouth service.
You don't have to worry about how far the storage Portsmouth storage unit is from your place, how much it costs to get there, and how heavy your things are. Because we take care of all of that within your package!
We are far better than self storage Portsmouth and offer an all-inclusive package that includes free collection with a moving van and a 2-man team. We arrive at your doorstep, so you literally don't have to move an inch (except to get the doorbell).
We also return your belongings to you when you need them!
Self storage Portsmouth is a thing of the past when you have a better way to handle your belongings! It's easy, it's comparatively cheaper, and it saves you time and plenty of energy!
Imagine having a full day and having to deal with the hardship of self storage Portsmouth to grab some of the things you put away quite some time ago. Searching your storage unit is a hassle within itself. However, we take away the minuses of self storage Portsmouth instantly!
No extra bookings, no pushing, heaving, and tugging, and no trips to storage units Portsmouth. The service is smooth and the prices are super!