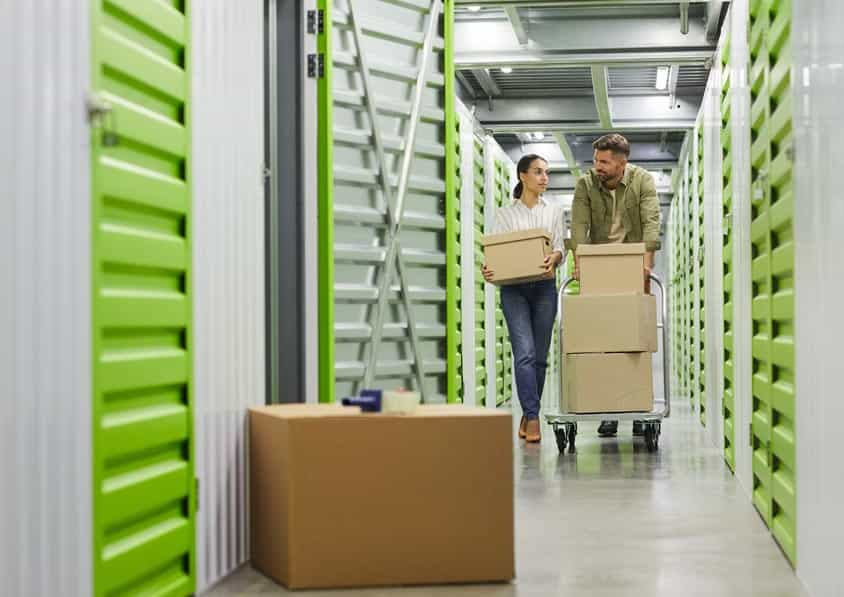 Double the benefits at a lower price than self storage Eastbourne
How many times have you heard someone say "Let me get my stuff out of the way"?
Every other person says it and it means that there is some putting away, filtering out, and organizing to do.
Anything taking up your personal space is annoying. Anything taking up space in your head is annoying and needs to be taken care of immediately. And clutter is probably doing both.
The story is the same for so many people.
Students, businesspeople, people moving house or renovating, and individuals who need personal storage space are all looking for a way to solve their storage dilemma and handle their stuff. If you are one of them, you know what we are talking about.
Your quest to find the perfect storage Eastbourne solution ends here,..us! And we aren't just saying that.
Not only are we the best choice, but we are also the easiest choice- providing several extra benefits compared to self storage Eastbourne.
We have seen people struggle to arrange a move and students tiringly commute to storage spaces. We have witnessed individuals rush to find a reliable moving vehicle and load their boxes, and businessman simply pull at their hair while they try to arrange loading assistance, and everything else while handling their inventory.
We are familiar with the hardship. That is why we provide a service that takes away all those minuses.
We give you an all-inclusive package that is better than self storage Eastbourne. The package comes with a moving van and a 2-man team to pick up and load your belongings from your doorstep.
We safely store your stuff and return it when you ask us to!
You also don't have to continue worrying about what was in your unit and what wasn't. Our added benefit of online inventory shows you a list that you can access anytime!
No mental or physical exertion- a no-stress no-worry solution! It's all just a booking away!