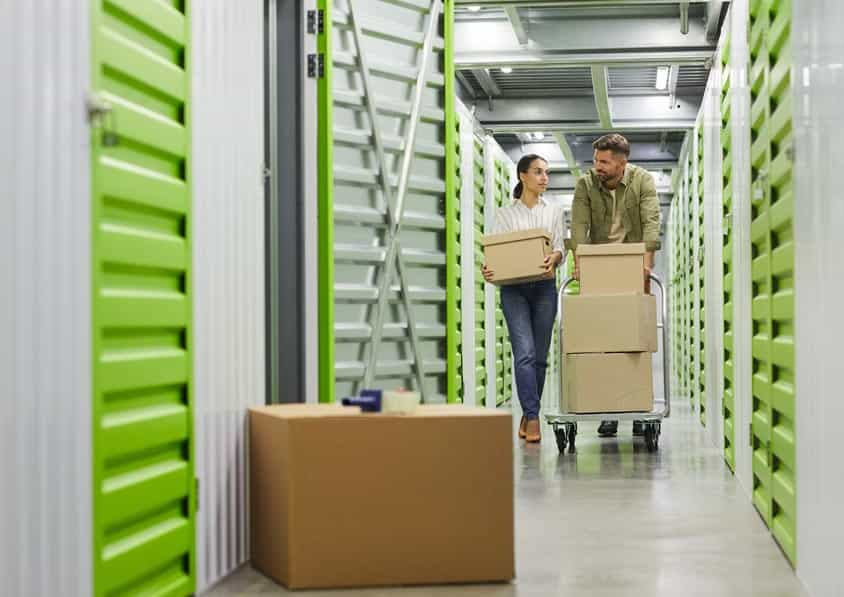 Why do we do self-storage Oxford a different way?
We understand that people want to be self-sufficient but do we really have the time to do everything ourselves? Why should we waste time on mundane tasks that can be handled by others at a very fair price?
The simple answer is, we shouldn't. There are plenty of things competing for your time, energy, and money, so there is no need to waste unnecessary resources on something that doesn't require it.
However, self-storage requires you to pack your belongings, label your boxes, transport them to the storage facility, arrange them in the storage unit, go home, and go back whenever you want to retrieve something.
That sounds like a lot of unnecessary work to us, and we are sure it isn't the most attractive activity for you either.
Our serviced storage brings storage to your doorstep. We come with a moving van and removals team to pick up your belongings for FREE, and then we take them to the storage facility, store them, and we bring them back when you need them for a small fee.
Not only that, but we also offer standard liability and the facility of seeing a list of the items in storage from your exclusive STORED account.
It's very cheap, and we often provide discounts to our valuable customers!
If you are a student and use our services for three months or more, you get a 15% discount on the first month of storage. Long-term customers that store for six months or longer get a 35% whole-stay discount!
And seasonal offers are extra! Storage Oxford is completely convenient, and you can be almost carefree regarding your stuff. We say almost because we don't recommend being totally carefree about anything!
Our whole business story centres around making self-storage simpler and without the hassle- making us a one-stop-shop for everything you need!