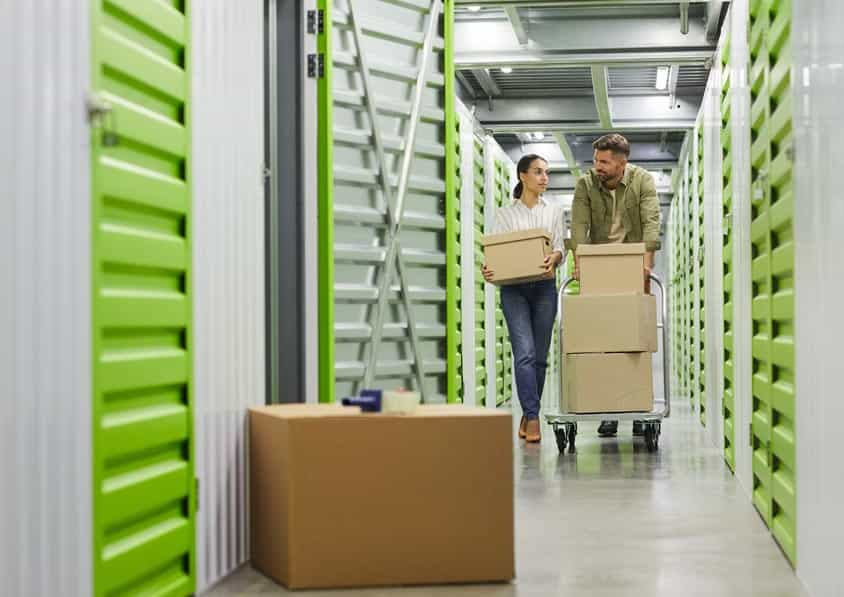 A Better Solution than Self Storage Mile End
STORED is better than self storage in Mile End and is highly streamlined to support your needs. The best part is that you never even have to visit the storage facility yourself. Our approach to keeping your stuff safe involves a team of skilled professionals who do everything for you.
Whether you're a student or a business, you can select from our wide range of customized solutions that complement your needs. Thus, the only thing you must do is rent a suitably sized unit for the months you want.
Unlike self storage Mile End, STORED's package comes with company transport to pick up your belongings and online inventory tracking. Your stuff becomes our business, and we take good care of it!
We update the status of your belongings at our facility in real-time, allowing you to view the list online from wherever you are. You can request a return whenever you want by informing us through call or booking through your online account. Returns are extremely affordable and we arrive right at your doorstep!
At STORED, we understand that the biggest drawback to renting out regular units are the egregiously high prices. That's exactly why we don't charge you any we don't charge you anything extra. You get maximum value for your money and an unwavering promise that our packages will never burn a hole in your pocket.
This is backed by stellar discounts that ensure you save as much as possible!
Students renting a storage unit for three months or over are eligible for a 15% price cut on the first month. Whereas, anyone who rents out a unit for longer than 6 months gets a whopping 15% discount on the whole package!
But wait, there's more – if you're a business or a tenant who needs more space, you can save even more. The smallest unit at our facilities is just 12 square feet but you can opt for a much larger one if it fits your requirements. The larger the unit, the less it costs per square foot.
If you're still confused, don't fret. Simply give us a call at 020 3637 1234 and our experts will help you find the right unit.