Storage in Beckton,
Storage Beckton, E6, E16, London
Affordable storage, customised for you. (E6, E16)
Sorry, We are not available in your area.
Fill out the form and we'll contact you within one business day with a proposed solution. Fill out the form.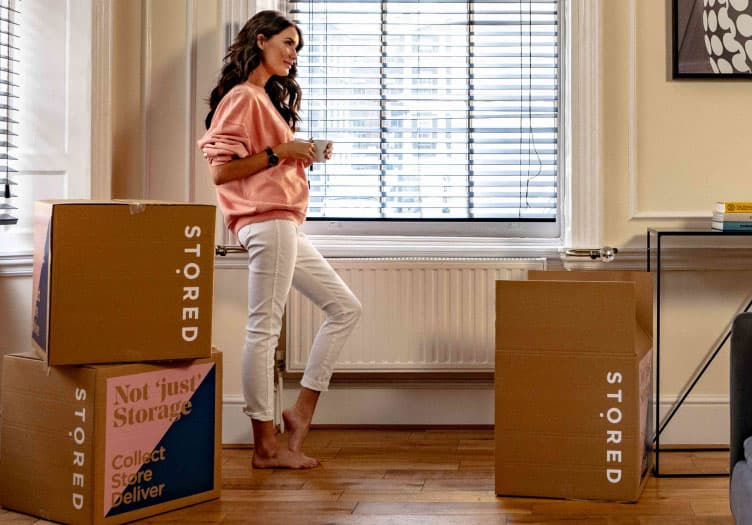 Storage Beckton with STORED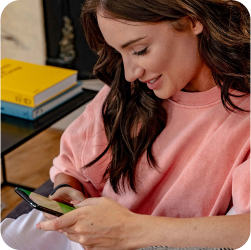 Easy Booking
Book your free collection in seconds and get access to your STORED account to keep track of your bookings, items and invoices.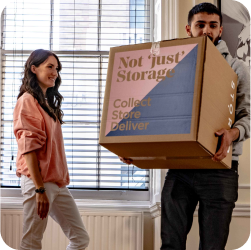 Hassle-Free Pick-Ups and Returns
Our 2-man team will arrive at your address on your selected time-slot to collect and load all your items.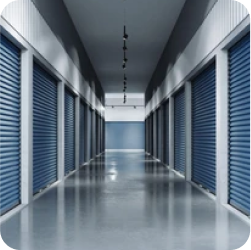 Secure & Reliable Storage
We store your items in all purpose-built storage facilities with 24/7 CCTV and dual security locks on all doors.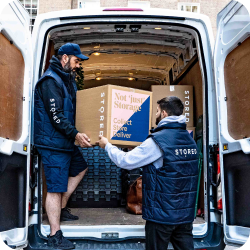 Hassle-Free Returns
Need some or all of your items back? Book a partial or full return from your account to any address in Beckton
STORED services include:
Pick-up from
your home or office
Return straight to your door
Online inventory
Rental of 80L storage crates and packing materials
Flexible pick-up slots
£500 standard liability
5 star service & support
Price guarantee vs self-storage
SAVE MORE
with 10% off every month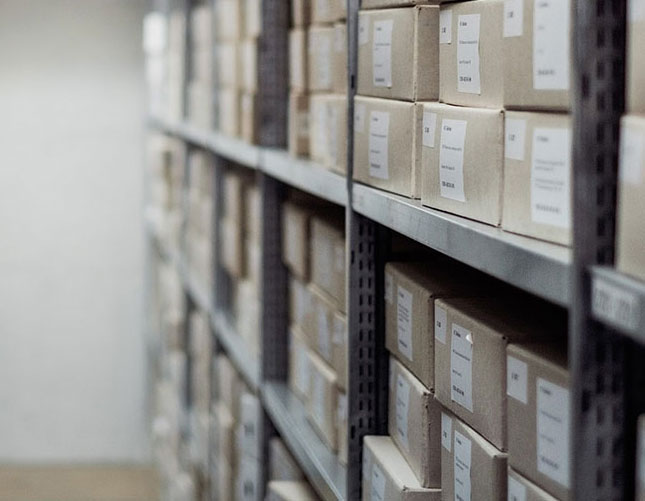 Beckton Storage
STORED makes Beckton storage simple and affordable with our full storage service. Forget self-storage in Beckton, we'll take care of all the hard work and heavy lifting for you. Our storage service includes collection from your home, packing services and containers, delivery, and storage. You don't even have to leave Beckton to store all your belongings with STORED.
Your belongings will be kept in a storage unit inside our secure London warehouse. Choose the unit that suits your needs and then store with us for as long as you like, paying per month while you store. Whenever you need your things back, just book a return delivery with us and we'll get them back to you as soon as possible. You choose the date, time, and location for your return delivery.
Arrange reliable and convenient storage in Beckton with STORED.
Price Comparisons
Finding storage can be a painful and stressful experience, but not when you choose STORED.
We've had a look at how storage companies operate, then chucked their blueprint in the bin.
Instead of sticking with a system that doesn't work, we've improved every aspect of the storage experience.
(Price for 15 sq ft unit)
Collection & Return
Packing Service
Online Inventory
Sell Packing Materials
Why Do You Need Beckton Storage Units?
Beckton is a quiet refuge in East London. There are some lovely parks to enjoy a pleasant evening outside with friends or family. The rental market is healthy and slightly more affordable than nearby neighbourhoods. People who live in Beckton tend to stick around.
One other reason people tend to stick around in Beckton is the fantastic storage facility STORED. It has made many lives easier by giving people safe Beckton storage units to store their belongings. It's the UK's fastest-growing storage company for all the right reasons!
*Prices correct as of 26th September 2023, based upon 6-month storage, including promotional discounts and new customer offers. These prices are for quoted storage within the Beckton area, Central London.
**Competitor prices do not reflect van/vehicle hire, insurance, packing materials, or other associated costs. Stored prices include London zone 1-3 collection, storage, packing crates, and £500 standard liability cover.
FEATURED IN
FEATURED IN