Storage in Ashford,
Storage Ashford, TW15, Surrey
Affordable storage, customised for you. (TW15)
Sorry, We are not available in your area.
Fill out the form and we'll contact you within one business day with a proposed solution. Fill out the form.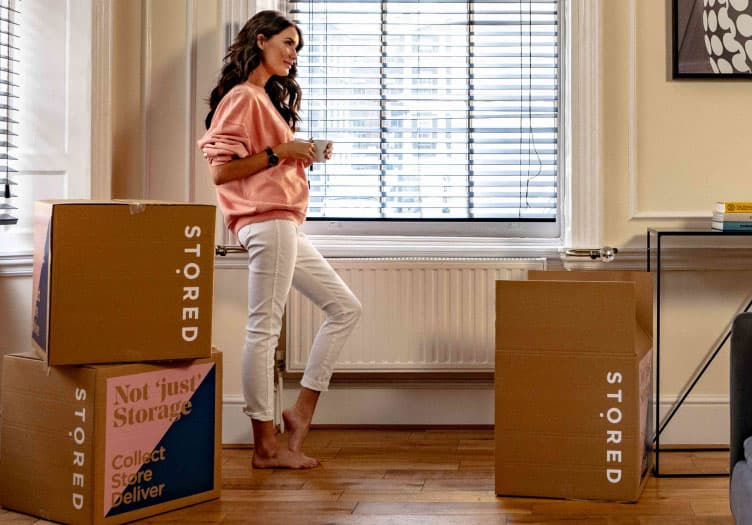 Storage Ashford with STORED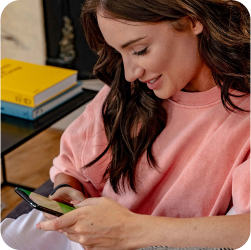 Easy Booking
Book your free collection in seconds and get access to your STORED account to keep track of your bookings, items and invoices.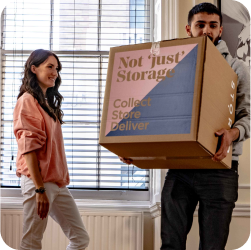 Hassle-Free Pick-Ups and Returns
Our 2-man team will arrive at your address on your selected time-slot to collect and load all your items.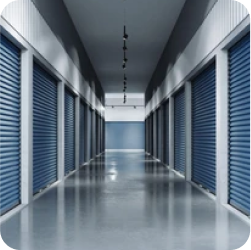 Secure & Reliable Storage
We store your items in all purpose-built storage facilities with 24/7 CCTV and dual security locks on all doors.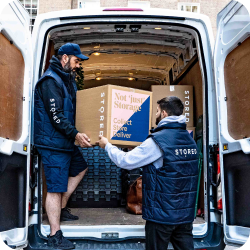 Hassle-Free Returns
Need some or all of your items back? Book a partial or full return from your account to any address in Ashford
STORED services include:
Pick-up from
your home or office
Return straight to your door
Online inventory
Rental of 80L storage crates and packing materials
Flexible pick-up slots
£500 standard liability
5 star service & support
Price guarantee vs self-storage
SAVE MORE
with 10% off every month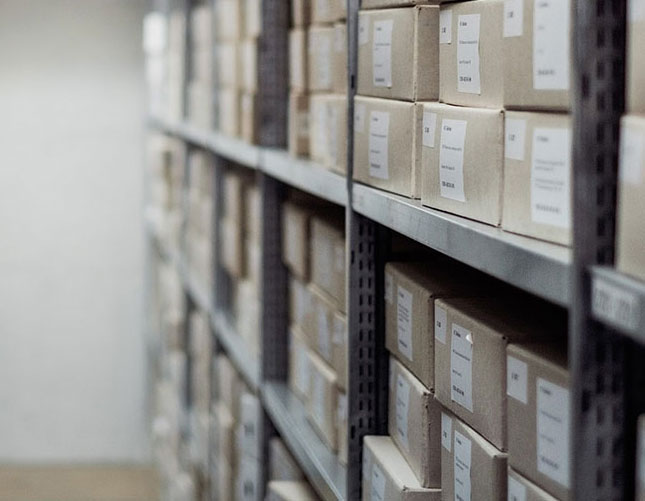 STORED's Ashford self-storage solutions for you!
Are you looking for a safe, secure, and affordable place to store your belongings? Don't want to go through the trouble of moving your stuff to and from the storage units every time? Well then, we have got just the solution for you!
You can't deny the fact that a lot of clutter can create various problems. STORED's storage services are the perfect solution for all those who can't seem to find secure places that offer services where you have minimum responsibility on your shoulders.
Maybe you feel like your home doesn't have enough room to house all your belongings. Or perhaps you have to move out of your house for a while and don't have a safe and secure space for your possessions?
Whatever the case might be, at STORED, you can find all the solutions.
If affordability and reliability are what you're looking for, then we would be glad to be of service to you. With us, you can truly discover the benefits and the relief that comes with using a fully-accommodating storage service that doesn't require you to do anything other than relax.
Offering complete storage services, our team will ensure that you don't have to lift a finger other than to call us. As soon as you book our service, our team will be there at the designated time to handle the lifting, the moving, the transporting, and then the storage!
Our package includes pickup, standard liability for your belongings, secure storage, and online inventory. We also drop off your belongings to your doorstep when you want them back for a very affordable fee!
Price Comparisons
Finding storage can be a painful and stressful experience, but not when you choose STORED.
We've had a look at how storage companies operate, then chucked their blueprint in the bin.
Instead of sticking with a system that doesn't work, we've improved every aspect of the storage experience.
(Price for 15 sq ft unit)
Collection & Return
Packing Service
Online Inventory
Sell Packing Materials
Self-storage Ashford: providing our customers with complete services
Ashford, with its busy streets and peak hour traffic time, can be quite a challenging place to be when one is in a rush. At STORED, we aim to provide our customers with complete services to help them avoid various dilemmas and challenges.
Now, you don't have to worry about hauling your belongings from one place to another. With our team on the job helping you out with your storage and moving needs, you can sit back, relax and watch the magic unfold.
Our team will wait for you to confirm your booking, and once you are all booked they will be at your doorstep to pick up your belongings at the designated time.
Regardless of which neighbourhood you live in, we have got you covered if you live in Ashford.
Our dedicated and skilled workers will carefully load all your items into our vehicles all the while making sure that none of your stuff is damaged.
Once done, they will then tackle the complexities of traffic and rush hour on their own and eliminate the transportation process for you. Trust us, that's a big plus point.
Once at the location, our team will carefully stow away your belongings in our storage units. When you want them back, simply book from your online account and voila, you are done!
FEATURED IN
FEATURED IN